Teen hero: Life and death in The Hunger Games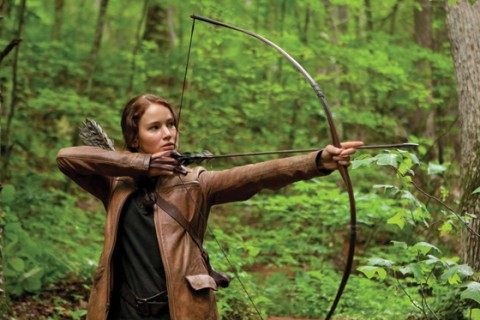 Anyone who works with youth is at least dimly aware that teenagers have been gobbling up the novels in the Hunger Games trilogy, a futuristic fantasy by Suzanne Collins set in a postapocalyptic North America. The film version of the first volume in the series, The Hunger Games, released in March, is one of the most anticipated movies of the year for young adults. Tickets started selling more than a month in advance, and the movie trailer was featured during the Super Bowl.
Following its publication in 2008, The Hunger Games quickly became a New York Times best seller. Both the second volume, Catching Fire (2009), and the third, Mockingjay (2010), debuted at number one on every major best-seller list. The books have won numerous awards in the categories of young adult fiction and fantasy writing. Noting the impact of Collins's books, Time magazine in 2010 named her one of "the world's most influential people."
The Hunger Games trilogy does not have overt Christian themes. Collins is in­spired most obviously by classic quest narratives. Yet amid her hero's encounter with violence and war and struggles with love, she addresses issues of suffering and loss and shows how acts of sacrifice can transform families and societies. In the end, Collins offers a vision of a new world in which all people's stomachs are filled and their souls are enlivened.