Theology for dark times: Rereading Letters and Papers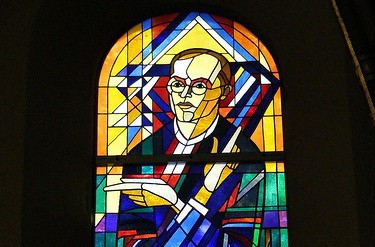 I first read Dietrich Bonhoeffer's Letters and Papers from Prison in 1960 while completing my theological studies in South Africa. That edition, the first in English translation, was published in 1953, and because it immediately aroused widespread interest, it was reissued in 1959. I still have my copy, its tattered condition bearing testimony to its frequent use. There have been several subsequent English editions since then, each an improvement on the one before. The most widely known, the expanded edition of 1971, is now regarded as a classic; my copy of it is beyond repair.
Now before me lies the brand-new English translation published by Fortress Press as volume 8 in the Dietrich Bonhoeffer Works series. Little did I dream when I first read Letters and Papers from Prison that I would one day become its editor, a task that has taken five years with the help of a remarkable team of translators as well as the knowledge and skill of the general editor of the series, Victoria Barnett, and the support of the chair of the editorial board, Clifford Green.
Based on the new German critical edition and weighing in at 750 pages, the eighth volume of the Dietrich Bonhoeffer Works is 300 pages longer than the already expanded 1971 edition of Letters and Papers from Prison. In addition to new primary material, there are extensive editorial notes, bibliographies and appendices reflecting the greater knowledge we now have of Bonhoeffer's legacy, his family and the historical context in which the letters, papers and poems were written. Two other volumes of the Works provide additional background and collateral reading. Volume 16, Conspiracy and Imprisonment: 1940-1945, shows that the prison letters between Bonhoeffer and his friend Eberhard Bethge were part of an extensive correspondence that began well before Bonhoeffer's imprisonment, while volume 7, Fiction from Tegel Prison, contains a drama, a novel and fragments of a story that Bonhoeffer wrote in prison.