Authors /
Gilgamesh Nabeel
Gilgamesh Nabeel writes for USA Today.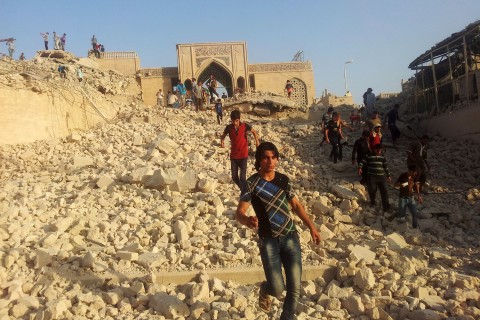 An Iraqi-British team hopes to excavate an ancient Assyrian palace found under the demolished shrine, which local authorities are eager to restore.
November 9, 2017
Two years ago, when fighters from the self-described Islamic State began their assault on Karemlash, a town 18 miles southeast of Mosul, Martin Banni, a Chaldean Catholic priest, grabbed...
November 2, 2016
Police cars have been repainted to say "Islamic Police." Women are forbidden to wear bright colors and prints....
August 4, 2014
Free Newsletters
From theological reflections to breaking religion news to the latest books, the Christian Century's newsletters have you covered.