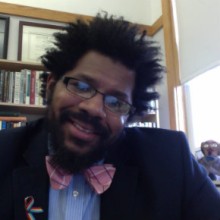 Edward Carson teaches history at the Brooks School in North Andover, Massachusetts. He is working on a book titled W.E.B. Du Bois's Editorial Influence on Western Negro Migration.
Free Newsletters
From theological reflections to breaking religion news to the latest books, the Christian Century's newsletters have you covered.
Brooks School, where I teach, is a traditional elite New England boarding school with roots in the Episcopal tradition. Founded in 1926 and named after Phillips Brooks, a well-regarded Episcopal bishop of Massachusetts, the school defies tradition as it seeks to diversify its faculty and student body. This diversity extends to its spiritual life. Its faculty represents a collection of bright, dedicated, and hardworking people. Like many academic institutions, Brooks began as a single-sex male school, and was slow to become co-educational, which transpired in 1979. New England boarding schools have long held a certain mystique among the American populace, a mystique found in films such as Dead Poets Society and in books such as John Knowles's A Separate Peace.
August 18, 2015