Ashley Makar is the community liaison for IRIS (Integrated Refugee & Immigrant Services) in New Haven, CT. Her writing includes a book of essays called You Were Strangers.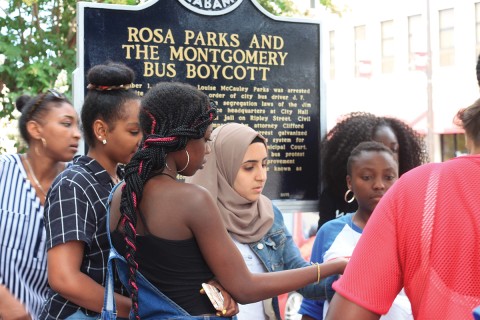 We began to understand why James Baldwin called US history "more beautiful and more terrible than anyone has ever said about it."
A handful of the "lost boys of Sudan"—the 26,000 children who fled civil war on foot—are on the big screen endearing themselves to American audiences....
In Dinka Bor tradition, long ebony shafts serve as walking sticks for the elderly, as scepters for newly married women and as weapons for initiates into manhood....
Free Newsletters
From theological reflections to breaking religion news to the latest books, the Christian Century's newsletters have you covered.