Former Christianity Today editor Mark Galli converts to Catholicism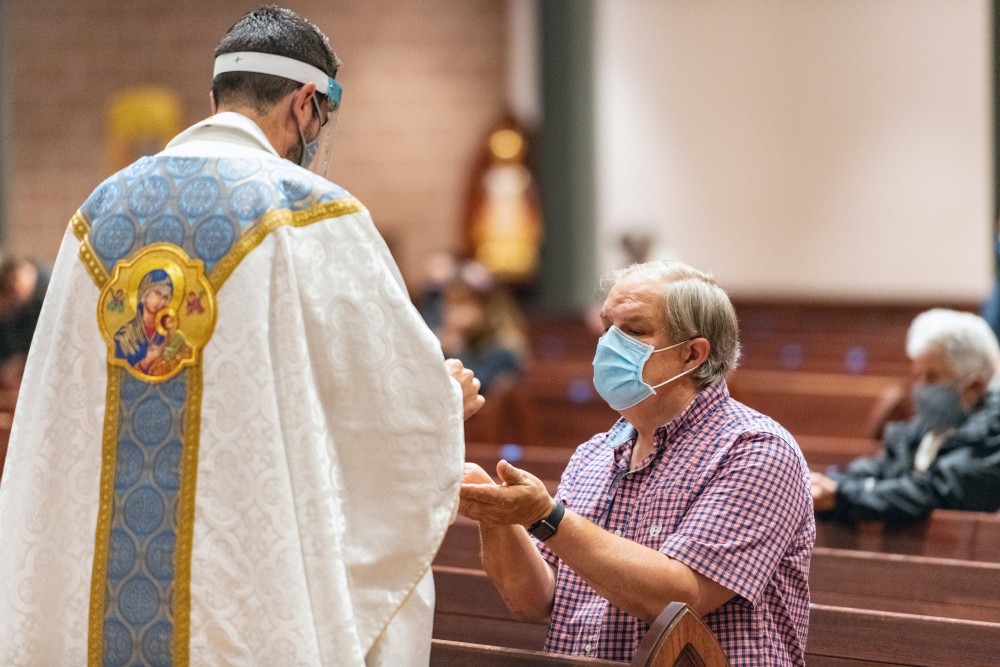 On September 13, Mark Galli—a former Presbyterian pastor and former editor in chief of the evangelical magazine Christianity Today—was confirmed as a Roman Catholic.
Last December, Galli penned a Christianity Today editorial calling for Donald Trump's impeachment and removal from of­fice and arguing that he is "profoundly immoral." The editorial went viral, earning a rebuke from Trump on Twitter and bringing Galli, who retired from the magazine in January, a tsunami of publicity.
Some of his fellow evangelicals praised the editorial as courageous, given their movement's overwhelming support for the president. Trump's evangelical supporters labeled it misguided and out of touch.
Now, with evangelical allegiance to Trump polling as strong as ever, Galli has left the fold.
As with most conversions, however, Galli insists his is personal, not political.
Now 68, he had already decided by the time he wrote the 2019 editorial that he would quit the Anglican Church he had attended alongside his wife, Barbara, for 20 years. His conversion was one reason he decided to retire from Christianity Today after 30 years as a writer and editor in the news outlet's stable of publications.
"I'm not rejecting evangelicalism," he said recently in an interview from his home, a few blocks away from Wheaton College, the preeminent evangelical school. "I'm only taking Anglicanism deeper and thicker." —Religion News Service