A freelance wedding that didn't fit my script
The gig seemed fairly routine. Then I saw the parrots.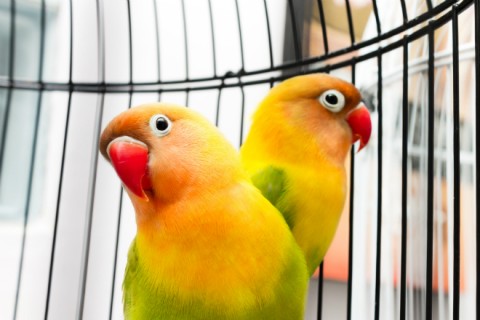 It was a freelance wedding, something I usually try to avoid. Wed­dings are so time-consuming and fraught with anxiety. Why perform more of them than you absolutely have to? But one of the brides was a friend of a friend, and I couldn't say no.
It was planned for a June morning in the spacious backyard of a 100-year-old home. That home was also where we held a series of premarriage counseling sessions, in what had once been the servants' quarters but was now a tiny apartment shared by the couple, attached to the main house where their landlady lived. I would arrive for our meetings after a long day at another job that seemed more pressing, maybe because it paid better. The apartment was an odd arrangement of four rooms accessed through a cluttered mud room and up a few stairs. I always had to wait outside the door at the top of the stairs while two small, barking dogs were corralled. Once inside, I would sit with the couple on barstools at a table covered with piles of mail and kitchen utensils.
The two women were talkative and had a lot of issues. The meetings always took too long. They were not young and optimistic about marriage. They were not planning to buy a home or raise children or even go on a honeymoon. They were both in their fifties and came to this new arrangement with lots of baggage: one was on disability, the other had so much medical debt she said she never expected to retire. In the background there were problematic adult children, a former spouse, three dead parents, a disapproving brother, a coworker who had sent them a sinister letter, a Methodist pastor who was not allowed to officiate, a covey of people from AA, and one loving mother.