At the threshold: Why I left the ordination process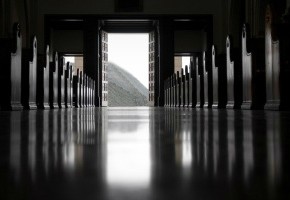 A couple of years ago, I attended a discernment retreat in my Episcopal diocese, a special weekend for those discerning a call to ordained ministry. Since then I've followed on Face­book as the cohort from that retreat has packed up and moved to seminary. From selfies at farewell parish potlucks to pictures of moving trucks with status updates like "Jesus take the wheel," every single person with whom I established a social media relationship that weekend has started down the path that, the Lord and the standing committee willing, will end in their ordination to the priesthood. I will not be among them.
Like them, I embarked on the long road of meetings, tests (physical and psychological), spiritual autobiographies, and interviews that ends in admittance to postulancy for holy orders. Becoming a postulant is both a huge relief and a doorway to other, deeper challenges: three years of seminary, followed by more meetings and tests and interviews before candidacy for holy orders, followed by ordination. The Holy Spirit may blow where she will, but the church tries to keep her on Doppler radar.
That's as it should be. This arduous process is a good one, though its ambition borders on the impossible: to peek into the very core of a person's relationship with God, as it is uniquely and sometimes inexplicably experienced, to mine for deposits of spiritual integrity, leadership, gentleness, and joy. Dis­covered in the right balance and with the right external supports—an agreeable family, a plan for the financial burdens of seminary—the church affirms that this vocational path is the right one.