Mission in spite of empire: The story of Bartholomus Ziegenbalg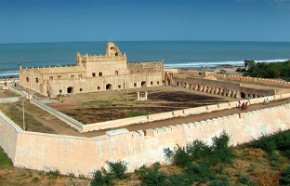 The word mission leads a curious double life in mainline churches nowadays. On the one hand, it's on everyone's lips, a frequently frantic response to declining membership or a thinly veiled borrowing from the business world, the better to market our ecclesial product. On the other hand, it's almost an expletive, the wicked work of colonial toadies destroying indigenous cultures and imposing Western religion with guns and Coca-Cola. In either case, the word tends to have a high recognition factor while remaining nearly void of content. Neither version of mission spends a lot of time with the details of actual efforts to spread the gospel.
Into this self-referential circle of North American anxiety comes the gentle rebuke of the Tamils of India. Not only Tamil Christians, either. Tamil Hindus and Tamil Muslims happily join the chorus in singing the praises of one Bartholomäus Ziegenbalg, the subject of Christopher Gilbert's documentary Beyond Empires, distributed by Lamp Post Media. An 18th-century German Lutheran Pietist whose missionary career lasted only 13 years before his untimely death, Ziegenbalg's unprecedented approach to the Great Commission caused him to become "the father of modern Protestant mission," in the words of Tamil church historian Daniel Jeyaraj.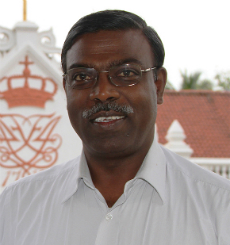 Church historian Daniel Jeyaraj
Not that Gilbert, an Australian filmmaker, knew any of this at first. Like most 21st-century Protestants, even German or Lutheran ones, Gilbert had never heard the unwieldy name until a Tamil church planter in New York City tracked him down in 2006 (having seen a short film he'd made about Redeemer Presbyterian in Manhattan) and asked him to tell the story of Ziegenbalg in videographic fashion. To make matters even more difficult, at that time there was only one book in English about the man in question: The First Protestant Missionary to India, by Brijraj Singh. Not a theological but rather a sociological account of Ziegenbalg's impact on Tamil life and culture, the book exuded affection for its subject. And the author was a Hindu. Gilbert was intrigued.