False witness: A misguided study guide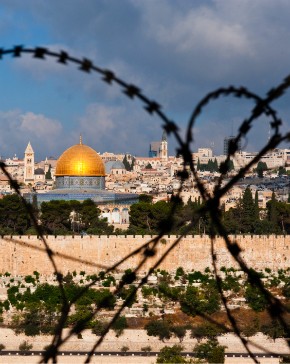 In response to the injustices faced by Pales­tinians living under Israeli occupation, many Christians in the United States—including many within the Presbyterian Church (U.S.A.)—have become proponents of what is known as BDS: boycott/divest/sanctions. While the aim of the movement was initially to put economic and political pressure on Israel to end its occupation of the West Bank, the BDS movement is expanding its attack to challenge the foundational claims of a Jewish state.
Broad versions of BDS target all of Israel, while a narrower version targets only companies that conduct business in the West Bank. The latter movement has garnered support not only from Christians and Muslims but from segments of the Jewish community in North America and Israel. Organizations such as Shalom Achshav and Americans for Peace Now have endorsed the boycotting of goods manufactured in areas east of the 1967 Green Line which are claimed for the future Palestinian state. They have embraced this tactic not only as a means to end the occupation and advance a two-state solution but also to help Israelis realize the ideals in the 1948 Declaration of the Establishment of the State of Israel: "To foster the development of the country for the benefit of all its inhabitants; it will be based on freedom, justice and peace as envisaged by the prophets of Israel; it will ensure complete equality of social and political rights to all inhabitants irrespective of religion, race or sex."
BDS activists insist that any collaboration with Israeli firms operating inside the West Bank gives legitimacy to the occupation. One target of the boycott has been SodaStream, which makes home carbonation products for the international market. One of its plants is located in the Ma'ale Adumim settlement and is the largest private employer of Palestinians in the West Bank.