Seating chart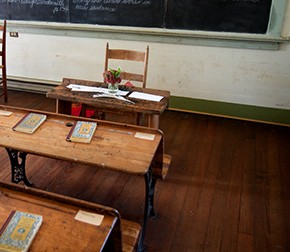 In the first seat in the first row at St. John's there was a girl named Colleen who was the smartest kid in the class and always got the best grades and never punted a test even once. One time she got a 94 instead of 100, and she burst into tears right there in class. She was scrawny and did not talk much and had pimples, and her dad had cheated people and gone to jail. Her mother came to pick her up every day in a car that smoked and groaned.
Her little brother was in first grade, and one time a second-grader teased him on the playground, saying his father was a jailbird, and the brother broke the bigger kid's nose. You would be surprised how much blood there was. There was blood all over, and the bigger boy cried so hard that other kids nearby began to cry also. Our teacher dragged him to the school nurse.
I remember that was the week we played St. Mary Star of the Sea and lost by only 12 points. Our coach said this was a moral victory. A moral victory is when you lose by 20 points or less.