Mixed motives: Why people join a church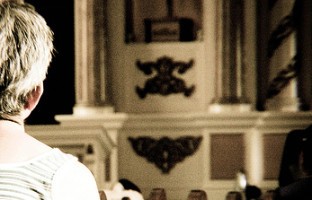 During the last of three classes for new members at the congregation I serve, we ask people to introduce themselves by briefly recounting their journey in the faith and how it led them to the third floor of the Old Parish House of the Brick Church. The process takes a while. Some of the narratives are compelling, others are banal. None of them is ever the whole truth.
I listen as a pregnant couple reflects on wanting a community of faith in which to raise their child. I'm sure that's true, but I would guess that in a few years they hope to apply to our very popular preschool, and they know their chances of admission are better if they're members of the congregation. I listen to the anxious mother of a 13-year-old boy, and I surmise that her son is being pulled into the Upper East Side fast lane by his private school peers; our confirmation program and youth group might be the needed antidote. A young single woman who just moved to New York from Charlotte remembers aloud how much her experience in her home church meant to her. She now lives in a two-room apartment in the forest of high-rises in upper Yorkville and works 60-hour weeks as an administrator at a hedge fund. It's not hard to guess that she's longing for friends like the ones she found at her home church.
Such mixed motives are not just a contemporary urban phenomenon. West­ern missionaries working in China in past centuries were often criticized for producing "rice Chris­tians"—hungry converts at­tracted to mission stations and baptism by free food. A friend of my parents who was from a remote corner of Alaska would mock the various stripes of Protestant missionaries in Kotzebue for bidding against each other for native converts with free music lessons. If the Adventists offered electric keyboard tutorials, the Pentecostals would trump them with electric guitar courses.