Anne Burkholder is a United Methodist minister and associate dean of Methodist Studies at Candler School of Theology in Atlanta. She is coauthor, with Tom Elliott, of A Quick and Easy Guide to United Methodist Polity.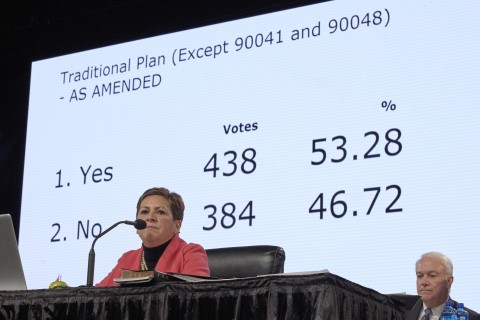 The UMC, a global church, prides itself on its democratic and decentralized polity. All this shapes its response to LGBTQ couples and clergy.
March 13, 2019
Free Newsletters
From theological reflections to breaking religion news to the latest books, the Christian Century's newsletters have you covered.