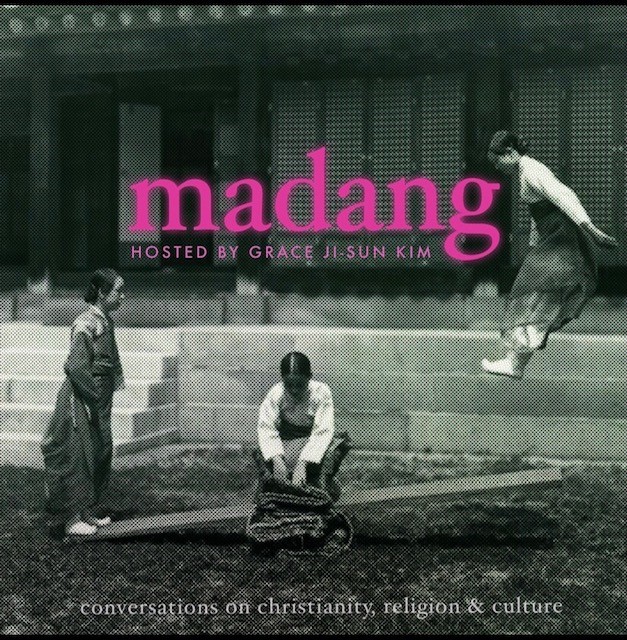 My fondest memories of my childhood in Korea were when I would visit my grandmother's house. There, dropped like a patch of vibrant green earth in moldy concrete, was the madang—the outdoor courtyard within a traditional Korean home. It was the place where I played make-believe, the place where real life and the abstract first met. A traditional characteristic of a Korean home, the madang is like an outdoor family room where friends and strangers alike gather to engage in conversation, debate, and celebration. Most of the rooms in the home are entered through the madang.
Madang is an inclusive symbol: it beholds a space of new encounters with guests who seek to share their work and find fellowship in conversation. My hope with the Madang podcast is to establish a network of virtual madangs, welcoming an array of guests to freely talk about their lives, their understandings of God, and their opinions on modern issues in religion and culture. It is my hope that listeners will create madangs around the world as they listen in, sharing the madang space we all cohabit to incite greater compassion, humanity, and justice in the world.
The madang is open: I invite you to come in, converse, envision, reimagine, and stay for a while.
—Grace Ji-Sun Kim
P.S. You can read more about why I started the Madang podcast here.