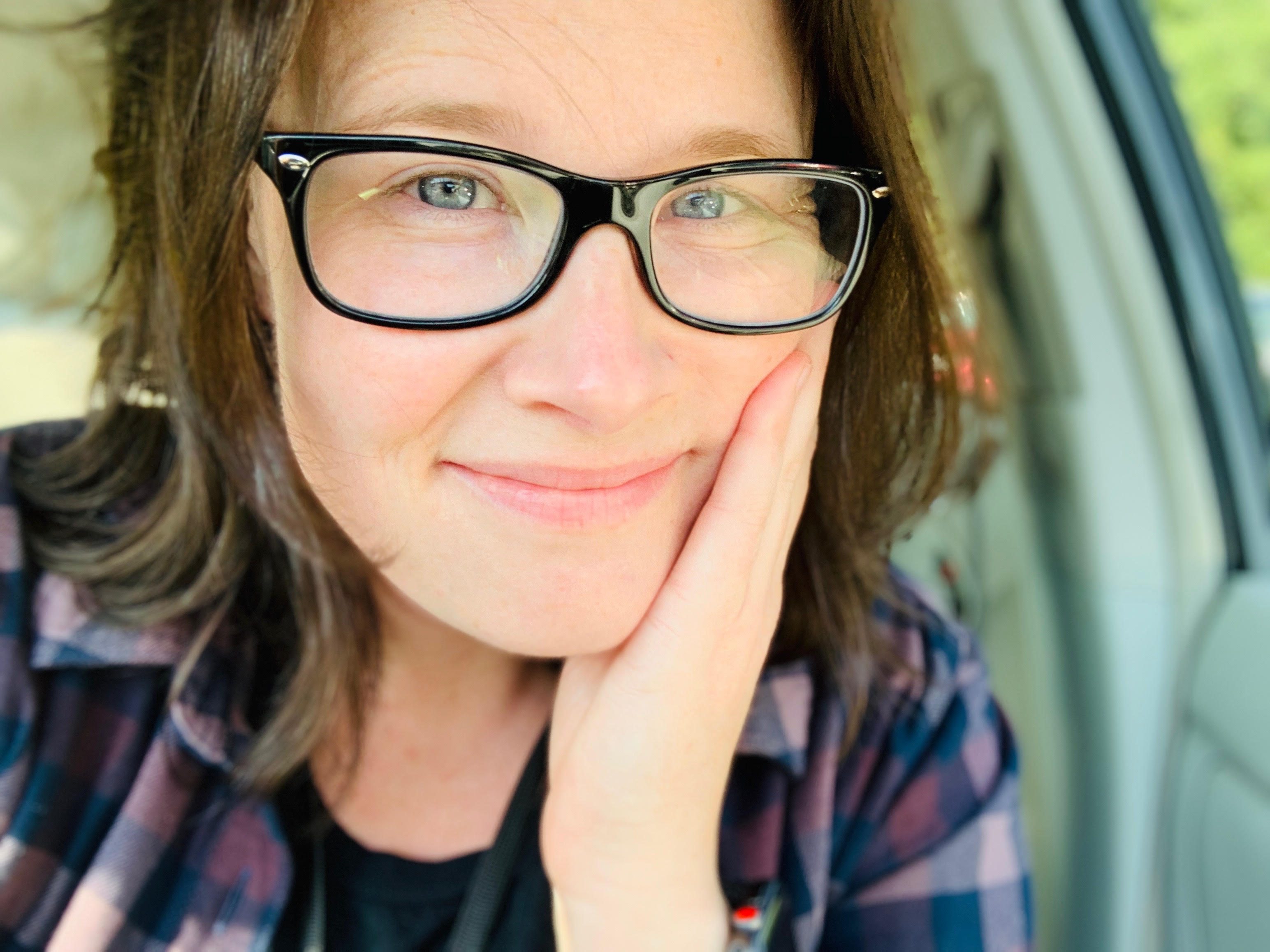 Contemplation has been a part of my life since I was a child taking long walks to pause and process. In 2011, after reading Thomas Merton's New Seeds of Contemplation, I quit my job and traveled to all 17 Trappist monasteries in the United States. But as I journeyed, I sensed there was something lacking. As a queer White woman, it took me an embarrassingly long time to recognize what was missing: voices and truths beyond White, male contemplatives like Merton, Rohr, and Keating. Voices speaking into the work of justice and liberation, while also hosting a contemplative interior life that fed their activism. Barbara Holmes speaks of "public mystics," leaders whose "interiority and communal reference points" must intersect, including Fannie Lou Hamer, Malcolm X, Sue and Howard Thurman, Rosa Parks, Martin Luther King Jr., and more.
Since 2017 I've co-hosted the Encountering Silence podcast with Carl McColman and Kevin Johnson. Through 100 episodes of interviews with contemplatives and modern-day mystics including Parker Palmer, Richard Rohr, Jim Forest, Jim Finley, and Mirabai Starr, I continued to be drawn to the contemplative lives of Black, Indigenous, Asian, Latinx, queer, womanist, disabled, and other marginalized people and groups. Now in seminary, I continue to see the ways a White-washed, patriarchal contemplative Christianity hinders collective liberation and justice. Instead, I want to try to step into the wholeness of contemplation, which consists of "both inward solitude and reflection and outward response to the situations in which we find ourselves present and awake" (Therese Taylor-Stinson).
Contemplating Now was born from my own contemplative practice, research, deconstruction, and desire to learn from those who embody the fullness of contemplation by way of reflection and action. In this podcast, I'll host conversations with scholars, mystics, and activists, exploring the undeniable intersection of contemplative spirituality and social justice. -- Cassidy Hall
If you like what you hear on Contemplating Now, please consider supporting my work via Patreon.