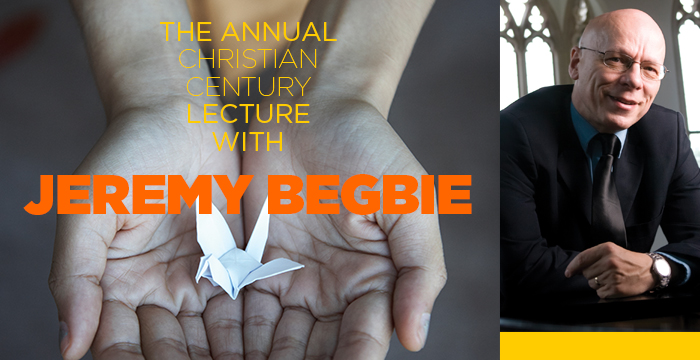 The Holy Spirit and Christianity's Upside-Down Future
Drawing on the arts, including his own performance at the piano,
theologian Jeremy Begbie will explore the "upside-downness"
of the kingdom of God.
Lecture and reception Thursday, November 17, 7 p.m.

$35
Arts Club of Chicago, 201 E. Ontario, Chicago
---

Or send a check payable to:
The Christian Century, 104 S. Michigan Ave., Suite 1100, Chicago, IL 60603
Questions? Call (312) 263-7510 ext. 229 or e-mail us.
___________________________
Jeremy Begbie teaches theology at Duke Divinity School and the University of Cambridge,
where he is also a lecturer in music.