Walking a labyrinth as I prepared for more chemo
I held ten stones. My friend held two more.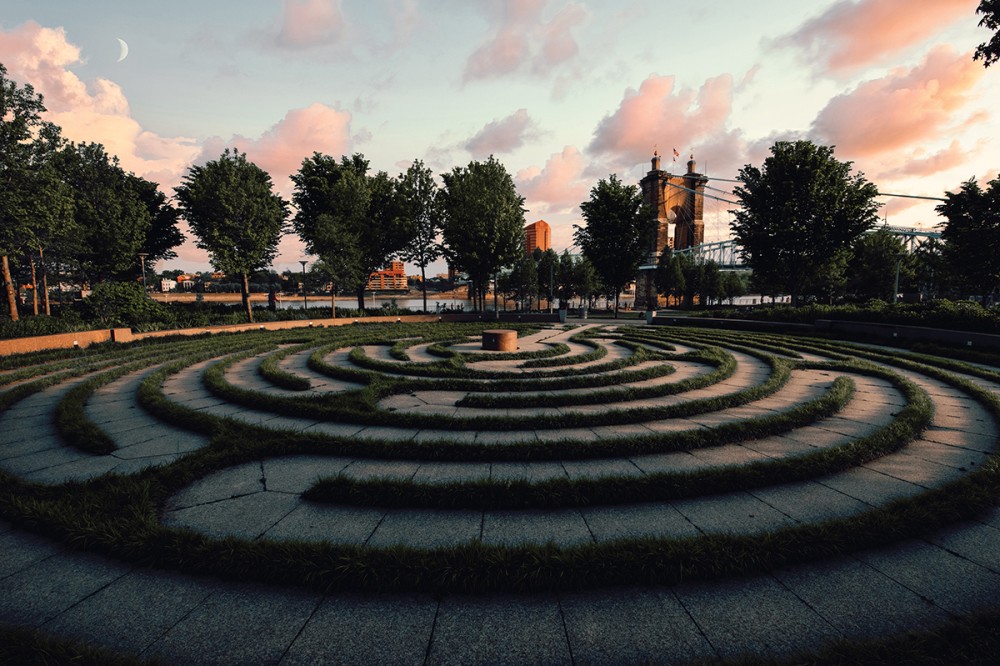 I love walking labyrinths. I enjoy the spiritual practice of moving my body while I pray and listen for the Holy Spirit. Recently I walked a labyrinth with a dear friend, who is also named Lisa. On this occasion we walked specifically because I have cancer, and I was getting weary of my aggressive chemotherapy treatments.
On St. Patrick's Day, the day after my four children started virtual school from home in the midst of a global pandemic, I was diagnosed with stage IV colon cancer that had spread to my lungs and liver. I am 42 years old, a Lutheran pastor serving an Episcopal church, a spiritual director, a wife and daughter and sister and mother—and I thought I was going to die. I know and trust in God, pray to Jesus the healer, and deeply believe the Holy Spirit is with us. I also know the seemingly fatal reality of what I was facing. If the cancer didn't kill me, surely COVID-19 would. That night my husband and I told the children. We all cried for three days.
Since then, I have undergone ten rounds of aggressive chemotherapy. It has been brutal on my body, and it wears on my spirit. It has also been successful. A scan in June revealed the cancer in my colon and lungs was gone and the liver tumor was a third of its former size. I kept reading the scan results, "positive response to treatment," and thinking, Thanks be to God. Thanks for the prayers lifted up by hundreds of companions who have sustained me. Thanks also for a combination of Western medicine and holistic practices like yoga, dietary changes, and walking labyrinths.