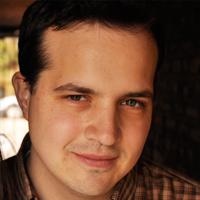 Steve is an associate editor at the Century. Before joining the staff in 2008, he interned at Sojourners and the Utne Reader and edited publications for the Center for Law and Social Policy. Steve also writes liturgical music and has worked as a church musician in a variety of contexts, along with teaching kids guitar classes at the Old Town School of Folk Music and playing in several bands.
A Wheaton College graduate, Steve has an MA in theology from the Lutheran School of Theology at Chicago and another in English from Loyola University Chicago.
Return to his blog; see all his articles and posts; follow him on Twitter; listen to his music.